The Rajasthan Board of Secondary Education (RBSE) administers the Rajasthan Eligibility Examination for Teacher (REET) exam once a year to assess candidates' eligibility to teach in primary schools (grades 1–5) and upper primary schools (grades 6–8). In this article, we're sharing tips to enhance your exam preparation, these tips will help you crack the REET level 1 and level 2 examinations.
Smart work is always preferred over hard work, candidates preparing for the exam should prepare smartly. Before beginning the random study, they should familiarize themselves with the most current exam pattern and syllabus for successful REET preparation.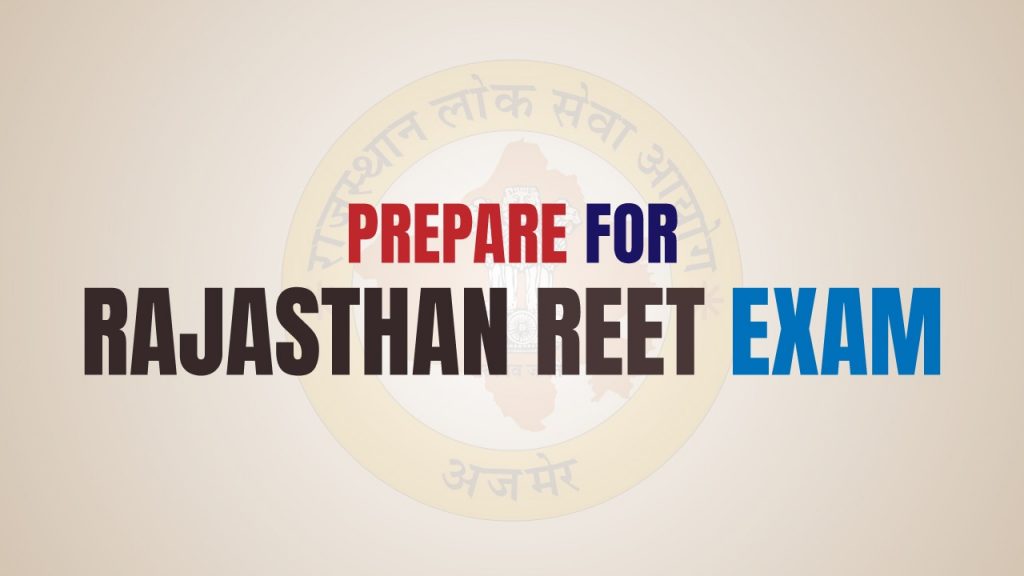 To understand the weighting granted to each topic, aspirants should be familiar with the questions posed in the previous year's REET Levels. Aspirants must perform in-depth research using relevant study materials and literature.
Highlights of REET Exam 2022
Check some important highlights for the REET Exam date 2022-
| | |
| --- | --- |
| Exam Name | Rajasthan Eligibility Examination for Teachers (REET) |
| Conducting Body | Board of Secondary Education, Rajasthan (BSER) |
| Exam Level | State |
| Exam Frequency | Once a year or as per vacancy |
| Exam Mode | Offline |
| Exam Duration | 2 hours and 30 minutes |
| Language | English and Hindi |
| Date of Examination | June 23-24, 2022 |
| Official Website | rajeduboard.rajasthan.gov.in |
REET Exam Pattern & Syllabus 2022
REET (Rajasthan Eligibility Examination for Teachers) is a multiple-choice (MCQ) exam. Candidates should read and understand the REET exam pattern and subject weighting. It can help you figure out how much time and effort you'll need to devote to each subject.
Candidates who qualify in the level 1 or 2 exams will be eligible for the REET grade 3 exam. The followings are the details for the Level 1 and Level 2 Exam.
Offline mode of examination
The exam will last 2 hours and 30 minutes.
Multiple-choice questions are used in this type of exam (MCQs)
Each paper receives a total of 150 marks.
There will be no negative marking.
Candidates can appear in one or both exams per their qualifications and application.
It is important to go through the syllabus and exam pattern to score best.
Subject-wise REET 2022 Preparation Tips
Every candidate wants to score the best in there to achieve their goals. A syllabus is a key to getting the best grades in your exams. Try to study the fundamentals of math and science from NCERT or CBSE books. Practising more problems will get you close to your goal.
Children's Behavior and Pedagogy: Understanding children's behaviour is important if you want to pursue a teaching profession. This section examines your understanding of and ability to deal with children's behaviour. It is a scoring portion because most of the questions will be objective. To get a lower rank, try to score higher in this part. To help with this section, look at last year's questions.
Social Science/Environmental Studies, Mathematics, or Science: This section will analyze your ability to think logically and solve problems. You can prepare your fundamental knowledge about nature or the environment for environmental studies. Review the previous year's question set and model questions to better understand.
Preparation Tips for the Language Section: This section is developed to evaluate your language understanding. It will cover everything from the first word through the tenses. Any language part you choose, try to learn the language's fundamentals and grammar. In this paper, you must also deal with Unseen passages, a part of Comprehension. Furthermore, because this paper may be a little too long, try improving your handwriting speed to receive more marks.
REET Preparation Tips
Many students are preparing for the REET recruitment 2022 exam. If you spend this time well, you can be confident of your success.
Go through the Syllabus – Understanding the syllabus will assist you in understanding the entire examination. All highlighted topics are important from the exam point of view. Along with previous year's question papers, it helps you limit the study material.
Examine previous year's exam papers: Examine and solve the previous year's question papers. These papers help determine the patterns of questions and which topics receive greater attention throughout the examination. You can also evaluate yourself by solving these previous year's question papers.
Practice with the test series before the exam helps you prepare better. Our revision is completed with a series of practice tests. Most important, by practising a test series similar to the question paper, you can get practical knowledge of the actual exam. As well as important questions are also recalled, and the foundations of the inquiries can be understood.

Analyze the test series results,
Find out the weak areas you can work on.
Time management: Time is of immense value when giving or studying for an exam. So, first and primarily, consider the relevance of the subject and subjects when preparing. This point is mostly to be considered when completing the question paper. Later in the question paper, do the questions take you longer to answer? Do these questions first, as they will take less time to answer.
Some Quick Tips: Since there is no negative marking on the exam, attempt to answer as many questions as possible. But there's one more thing: don't waste your time on a question you do not know about. There are also no section-specific qualifying marks; you must acquire overall qualifying marks.
Your selection of books and study materials is equally important in your preparation strategy. As a result, we advise that you do your homework before purchasing a course or study material. In that case, you can also purchase an affordable course at DHURINA App.
FAQs
What is the REET exam's difficulty level?
The questions in the REET exam are of a standard difficulty level of Class 12.
Is there any negative marking on the REET exam?
No, the REET 2022 exam does not include negative markings.
How much time should I devote to studying for the REET exam?
You should set aside four to five hours daily to prepare for REET.