Rajasthan Public Service Commission conducts the Rajasthan Administrative Service (RAS) Exam every year to recruit candidates for various government services posts. It is highly competitive and challenging. Therefore, the candidates must prepare well to crack this exam. This article covers everything you need to know about the Rajasthan RAS Exam 2022.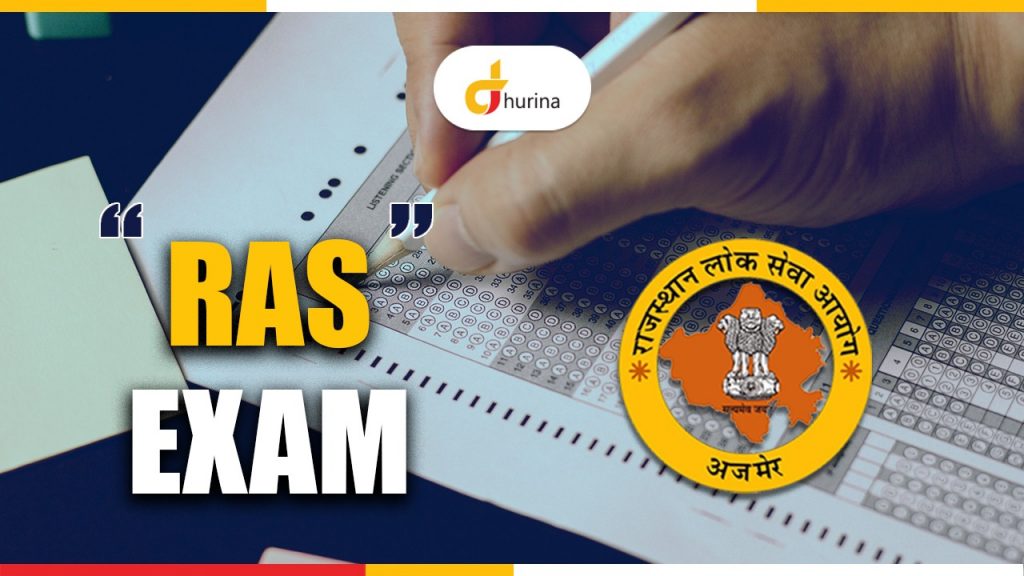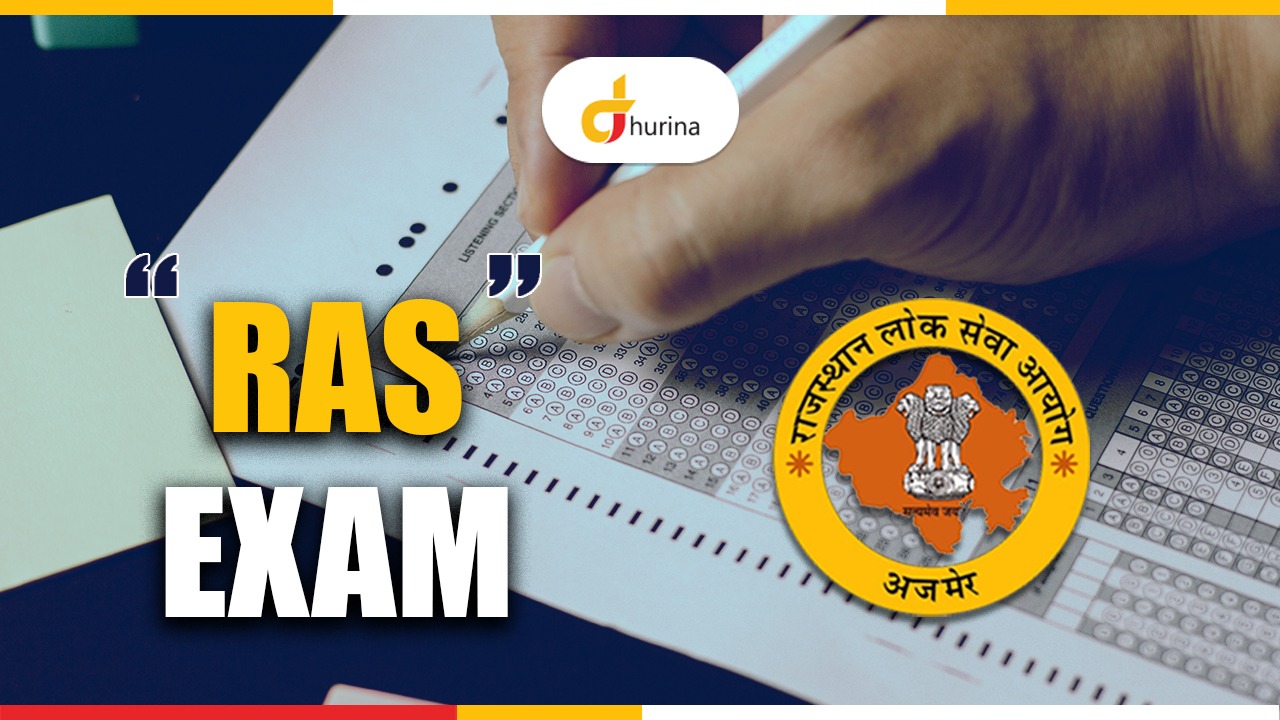 The exam takes place in three stages: Prelim, Main, and Interview. The prelims round is an MCQ-type paper consisting of 150 questions with a total time duration of 3 hours. Mains contains 4 descriptive-type papers with a total time duration of 3 hours each. Only those candidates who qualify the Prelims will be eligible for Mains. Lastly, the Interview round is also considered the toughest stage, the board analyzes the candidate's personality and attitude.
Candidates who qualify RAS mains exam will be eligible for the Interview round.
RAS Exam 2022 Eligibility Criteria
All the candidates must fulfil the required eligibility criteria to appear for the RAS exam. A candidate must be an Indian Citizen, and he/she must meet the age criteria and post-specific eligibility. Other necessary details like age limit and educational qualifications are mentioned below.
Age Limit
The minimum age to apply for the RAS Exam 2022 is 21 years, and the maximum age is 40 years as on January 1st, 2022. For non-gazetted employees, the minimum age is 25 years, and the maximum age is 45 years. Age relaxation is also given to the reserved categories.
Category
Age Relaxation
SC/ST/OBC/Ews
Male – 5 years
Female – 10 years
GEN Female
5 years
Person with Disability – GEN
10 years
Person with Disability – OBC
13 years
Person with Disability – ST/SC
15 years
Educational Qualifications
A candidate must hold a Graduate Degree from a recognized board or institute. Alternatively, he/she must possess an equivalent qualification recognized by the Government. Candidates who are still in their final year of graduation can also apply for this exam.
RAS Exam 2022 Syllabus
The topic-wise syllabus for the RAS exam is given below.
Syllabus for the RAS Prelims Exam
History, Culture, Art, Literature, Tradition, and Heritage of Rajasthan
Indian History – Ancient, Medieval and Modern,
Indian and World Geography, Geography of Rajasthan,
Constitution of India, Political System, and Governance.
Administrative and Political System of Rajasthan,
Indian Economy and Basic Economic Concepts, Economy of Rajasthan,
Science and Technology,
Reasoning and Mental Ability,
Current Affairs – Rajasthan, and Current Affairs – events of national and international importance
The RAS Prelims Exam will be MCQ type, and there will be 150 questions. The exam is of competitive nature.
Candidates who will qualify prelims exam will eligible for the mains round. The mains exam is written type, pen and paper mode examination in which you've to write detailed answers for questions. Let's dig in the syllabus for RAS Mains.
RAS Mains Exam Syllabus
GS Paper 1
History – Indian and Rajasthan
Economics – Basic Concept, Economic Development and Planning, Sustainable Development
Sociology
Management
Accounting, and Auditing
GS Paper 2
Administrative Ethics
General Science and Technology, and Earth Science
Development of Science and Technology in Rajasthan
Biodiversity, Biotechnology, and Genetic Engineering
GS Paper 3
Indian Political System
World Politics and Current Affairs
Concepts, Issues and Dynamics of Public Administration and Management
Sports and Yoga, Behaviour and law
सामान्य हिन्दी
हिन्दी व्याकरण
पत्र लेकन
प्रारूप लेखन
पल्लवन
General English
Grammar and Usage,
Comprehension, Translation,
Precis, Composition and Letter Writing.
You can also check the complete Syllabus and Exam Pattern for the RAS Exam.
RAS Exam 2022 Preparation Tips
Considering the difficulty level of the exam, it is highly competitive in nature. Therefore, the candidates must prepare a study strategy, and with the right guidance, the most deserving candidates will qualify for the RAS Exam 2022.
Make a timetable. Managing time according to the syllabus will help you cover the topics faster and make sure that you make enough time for revision.
Divide your syllabus in sections. Remember that it's the smart work that matters. Strengthen your weaker sections and sharpen your already strong ones.
Buy relevant course/study material. Buying the right course will help you accelerate your preparation, especially for those preparing at home.
Always make notes. This strategy will help you with your revision process. You will learn faster, it will also enhance your speed.
Practising through previous years' question papers. This will give you a rough idea of how your actual exam is going to be. You will be able to predict the topic-wise weightage so that you can prepare accordingly.
Read newspapers and keep yourself updated with whatever that's been going on around the world.
Are you facing difficulties while preparing for RPSC RAS Exam?
Ultimately, staying consistent and determined towards your work and preparation will give you the results. The RPSC has not yet released an admit card for the RAS exam yet, but it is advised that you stay connected to the official website or dhurina.net for the latest news and updates.