JPSC is the abbreviation for the Jharkhand Public Service Commission. In order to fill numerous open positions for various administrative positions in the state of Jharkhand, it is in charge of organizing recruitment campaigns. It was established to conduct interviews for civil service positions and organize various important competitive exams for the state. In this article students will about how to prepare JPSC Exam 2022 and get the best scores.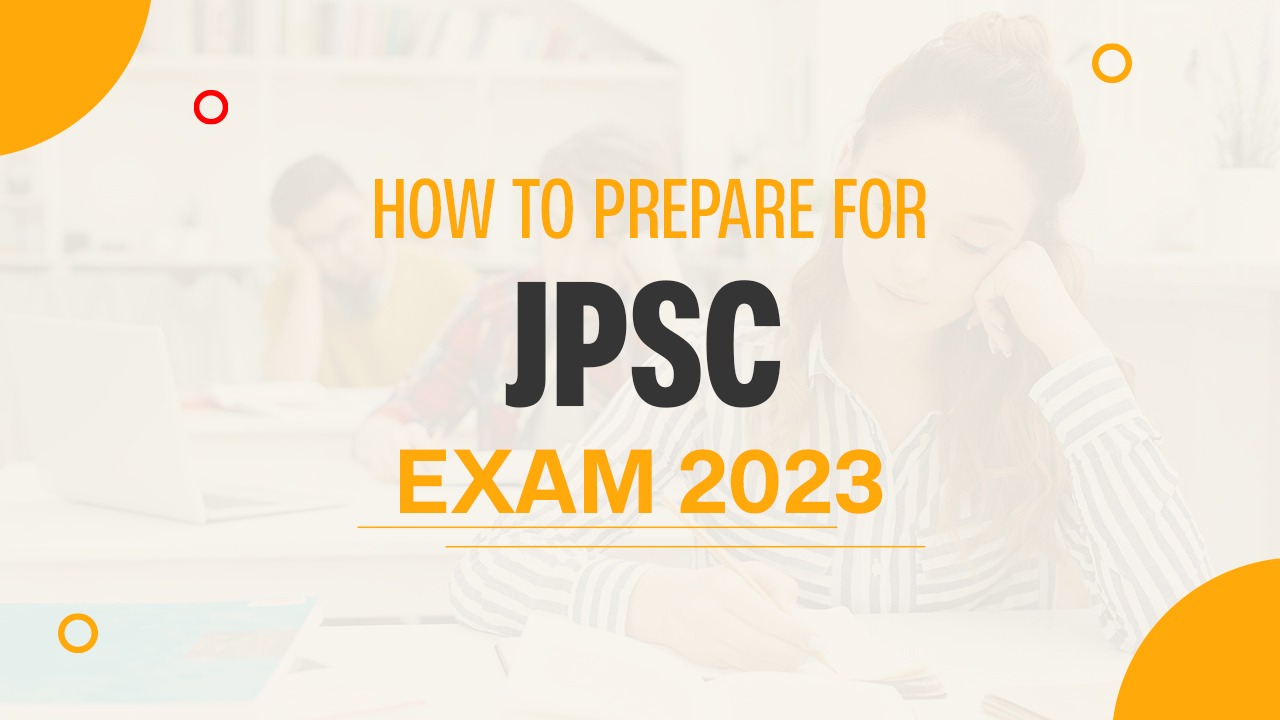 The Combined Civil Services Examination syllabus is extensive because it covers various subjects and topics. After all, the exam is held for Class I and II positions. The JPSC syllabus is also provided separately for the preliminary and main exams.
JPSC Exam 2022 Highlights
The primary and comprehensive overview of the examination should be kept in mind before applying for any exam or recruitment. In order to emphasize the main objectives and goals of the exam. You can go through all the important exam details in the table.
Particulars
Details
Name of the Organization
Jharkhand Public Service Commission
Name of the Exam
Jharkhand Combined Civil Service Exam
Exam level
National
Date of Prelims Exam
May 2022
Date of Main Examination
September 2022
Selection Process
Preliminary Exam
Main Exam
Interview
Frequency
Annual
Mode of Application
Online
Language
Hindi and English
Official Website
jpsc.gov.in
It is crucial to comprehend the proper exam format and syllabus to achieve the highest possible marks on the exam. After understanding the exam's key points, students should begin studying.
JPSC Exam Pattern 2022
Let's look at the exam pattern recommended by the Jharkhand Public Service Commission that everyone must follow for better exam preparation after having certain information and a grasp of all the key exam components.
JPSC Prelims Exam
The preliminary examination is an offline test with 200 questions. The Prelims exam is two hours long in total. The General Studies 1 and General Studies 2 papers are the two for this stage.
| PAPER NAME | TOTAL QUESTIONS | TOTAL MARKS |
| --- | --- | --- |
| General Studies-I | 100 | 200 |
| General Studies-II | 100 | 200 |
Exam patterns are crucial if a student wants to achieve the highest possible marks on the test. In order to perform well on the exam, candidates should review the prelim exam format.
JPSC Mains Exam
The Mains exam is a three-hour offline paper-and-pencil test with six papers totalling 1050 marks. The table contains more details about the JPSC Mains exam format.
| Paper | Name of Subject | Maximum Marks |
| --- | --- | --- |
| Paper I | General English and General Hindi. | 100 |
| Paper-II | Language and Literature | 150 |
| Paper III | History and Geography | 200 |
| Paper IV | Indian Constitution and Polity, Public Administration and Good Reforms | 200 |
| Paper V | The Indian Economy, Globalization, and their Sustainable Development | 200 |
| Paper VI | General Sciences, Environment, and Technology development | 200 |
| | Total | 1050 |
Understanding the exam format is crucial if you want to perform well on the test. The main exam pattern assists students in understanding the examination layout.
Importance of Best JPSC Exam Books
Candidates must choose the best books for JPSC exam preparation from a wide range of study materials available both online and offline. We have listed these excellent books recommended by highly experienced teachers and toppers of previous exams like Aman Kumar and Savitri Kumari.
| Paper | Name of the book |
| --- | --- |
| History of India | Indian History : Subjective: For all competitive exams |
| Geography Of India | Mahesh Kumar Barnwal |
| Indian Polity and Governance | Arihant Experts |
| Jharkhand Movement | Objective Jharkhand Gk |
| Culture of Jharkhand | Arihant Experts |
| History of Jharkhand | Dr. A.K. Chaturvedi & Rinki Agarwal |
| General English | Objective General English |
| History | Indian Heritage, Art, and Culture |
| Indian Constitution and Polity | Indian Polity and Constitution : Objective: For all Competitive Exams |
| Public Administration and Good Governance | Public Administration |
| Indian Economy | Indian Economy |
| Sustainable Development | Environment and Sustainable Development |
| General Science | Objective Question Bank GENERAL SCIENCE |
| Technology Development | Developments in Science and Technology |
Preparation Tips for the JPSC Exam 2022
The candidates must be aware that they must schedule their exam preparation to complete all syllabus topics on time. They also require time to work through test-prep exercises that will help them better prepare. The following tips will help you create a study plan to prepare JPSC Exam.
Look closely at the syllabus: There are many examples where students don't adhere to it and waste a lot of time learning things that aren't even on the recommended syllabus. Not only will covering your syllabus save you time, but it will also better prepare you for the worst-case scenario. Therefore, take a seat and review your syllabus, marking all the important topics and chapters in your readings.
Reading the newspaper daily: Finding appropriate study materials is difficult because new information is added daily. Daily updates on events worldwide and in your own country are necessary for your well-being. Make sure you read the newspapers daily to stay up to date on all the local, national, and international news. It should be completed every day to save time later.
Establish a study schedule: A study schedule enables the planned study of the curriculum. Therefore, it is strongly advised to plan your JPSC preparation to include at least 2-3 hours for each of the three subjects and an additional hour for review.
Regular Study: Because there are many chapters in the JPSC syllabus, daily study is necessary to ensure that every chapter is covered. Consistent study habits are essential for passing JPSC 2022.
Students can check the complete syllabus of the JPSC Exam 2022 and then plan for the preparation strategy. Understanding the syllabus thoroughly helps them score the best marks in exams.
FAQs
Is the JPSC exam held every year?
Exams for Class-I and Class-II officers are administered by the Jharkhand Public Service Commission to fill various administrative positions within the Jharkhand State Government. In Jharkhand, the hiring exam is held annually for jobs in Classes I and II.
Is the JPSC exam difficult?
Since only a limited number of seats and thousands of applicants are available, it has become challenging to pass the JPSC PCS exam.