The SSC CGL Tier-I Exam 2022 is just around the corner. The candidates have been prepping for the examination with full force and dedication. With that being said, the candidates may want to know some tips and a guide to score maximum marks in the exam. In this article, we will provide all the necessary information regarding the exam pattern, syllabus, etc so that the applicants can improvise their preparation procedure. We will also cover the topics that need more emphasis and the ones that need to be prepared first.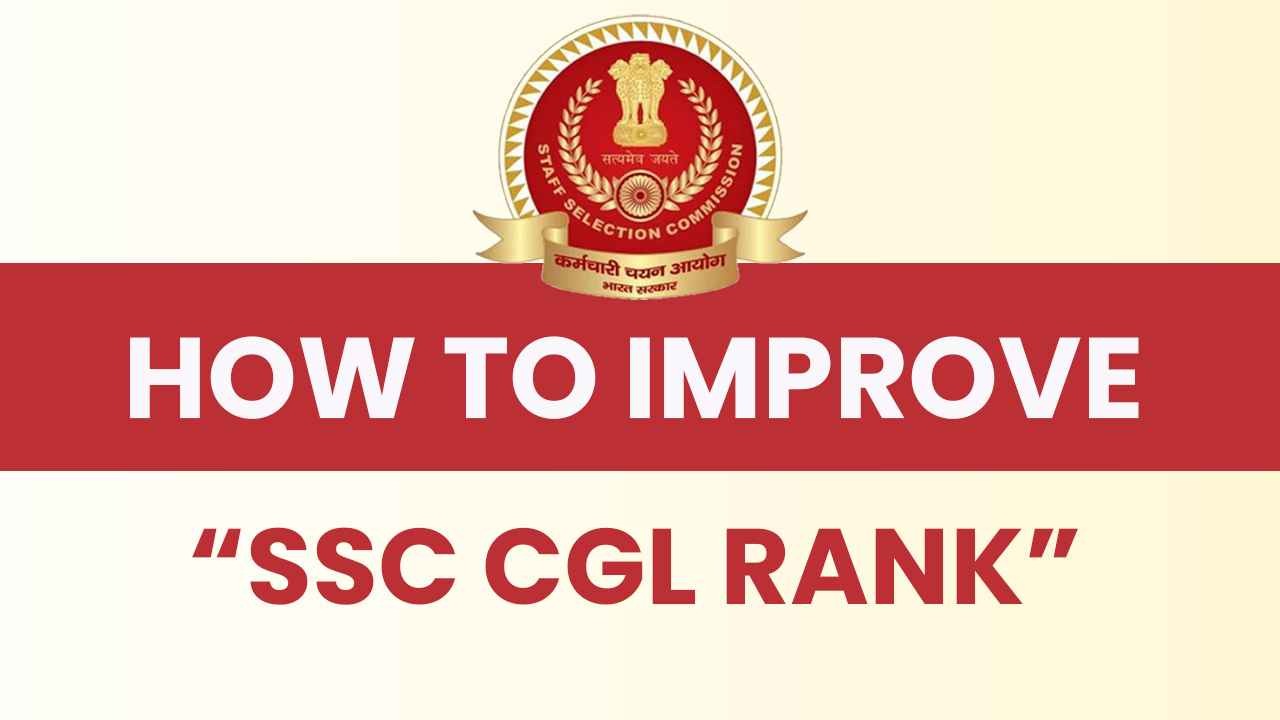 The SSC CGL Tier-I exam is going to take place in April 2022. The Staff Selection Commission conducts the Combined Graduate Level examination to recruit qualified candidates for non-technical Group B and Group C, non-periodical posts under numerous ministries of Government. The CGL exam is held once a year on a national level. For further queries, you can visit the official website ssc.nic.in. You can also visit the post SSC CGL 2022 Notification, Vacancies, Admit Card and Exam Dates for more information regarding the exam.
Exam Pattern and Syllabus for SSC CGL Exam
Before starting your preparation, it is crucial that you thoroughly go through the syllabus and the exam pattern. By doing this, you can plan your prep strategy accordingly. I recommend that you focus more on smart work rather than hard work. Prepare all the important topics that will have a fair share of marks in both Tier-I and Tier-II.
Syllabus for SSC CGL Exam 2022
Have a good look at the syllabus and sharpen your weaker areas. Again, smart work is the key.
General Knowledge – Current affairs, Awards and Honour, Books and Authors, Sports, Entertainment, Obituaries, Important Dates, Scientific Research, Static General Knowledge (History, Geography, etc.), Portfolios, Persons in News, Important Schemes.
Quantitative Aptitude – Percentage, Number Series, Data Interpretation, Mensuration and Geometry, Quadratic Equation, Interest, Problems of Ages, Profit and Loss, Ratio and Proportions & Mixture and Allegation, Speed, Distance, and Time, Time and Work, Number System, Data Sufficiency.
General Reasoning – Verbal Reasoning, Syllogism, Circular Seating Arrangement, Linear Seating Arrangement, Double Line-up, Scheduling, Input-Output, Blood Relations, Directions and Distances, Ordering and Ranking, Data Sufficiency, Coding and Decoding, Code Inequalities.
English Comprehension – Reading Comprehension, Grammar, Vocabulary, Verbal Ability, Synonyms-Antonyms, Active and Passive Voice, Para Jumbles, Fill in the Blanks, Error Correction, Cloze Test.
Preparation Plan for each section for SSC CGL Exam
Tier-I consists of four categories : Reasoning, Quantitative Aptitude, General English and General Awareness. A candidate must have accomplished a proper understanding of all those areas to crack the exam. Therefore, your preparation plan must cover the above categories thoroughly and precisely. Here we provide a section-wise preparation guide to make it easier for you to focus on your weak and strong points.
Reasoning
This Category tests the candidate's logical reasoning and thinking ability. These question may prove to be tricky so don't stick to a single question for a longer period of time. Since all questions carry equal marks, focus on the easier ones that you're able to attempt and solve easily. Think logically and rationally while solving these problems, do not rush through the questions just to attempt them, this may result in negative marking.
Quantitative Aptitude
The best way to ace this section is by strengthening your basics. Remember there are no shortcuts. Your basics need to be strong enough to solve these problems. Another important aspect is time, learn how to manage time by distributing a definite amount of minutes to a each question. If you think that you're crossing the time limit, don't get stuck and attempt another one. You must focus on your calculation speed, learn some tricks and hacks to solve the problems within the time limit.
General English
The first and foremost step is improving vocabulary. You can do it with the help of thesaurus, you will learn new words and their meanings through it. The second most important step is English Grammar. The candidates must acquire good grammar skills, this section can definitely elevate your score. Lastly, Focus on Reading Comprehension as well. Improve your reading speed by reading newspapers and books everyday. It will also enhance your analytical skills. These skills are seasoned with regular practice and consistency.
General Awareness
This section is the most difficult part of the SSC CGL Exam. This section can save you plenty of your time and at the same time, it may turn out to be the reason why your score card will go down. If you prepare wisely, this section might turn out to be your highest scoring category. Knowledge has no end, but you try and cover as much as you can through newspapers, watching news channels, staying updated with the current affairs and being consistent with your routine.
Conclusion
Always remember that practice and hard work are the keys to success. Make notes, plan your preparation strategy wisely, cover all the topics thoroughly and stay determined towards cracking the exam. Over Confidence may result in your loss so stay focused and don't go overboard with anything. For more information stay connected with our website.