VDO stands for Village Development Officer, who works as a mediator between the Government and the Villagers. He communicates with the Villagers by educating them about the government schemes and regulations while simultaneously solving their problems and issues related to government schemes like pensions for old people, farming loan schemes, medical schemes, insurance schemes for agricultural produce, minimum support price for certain crops, etc.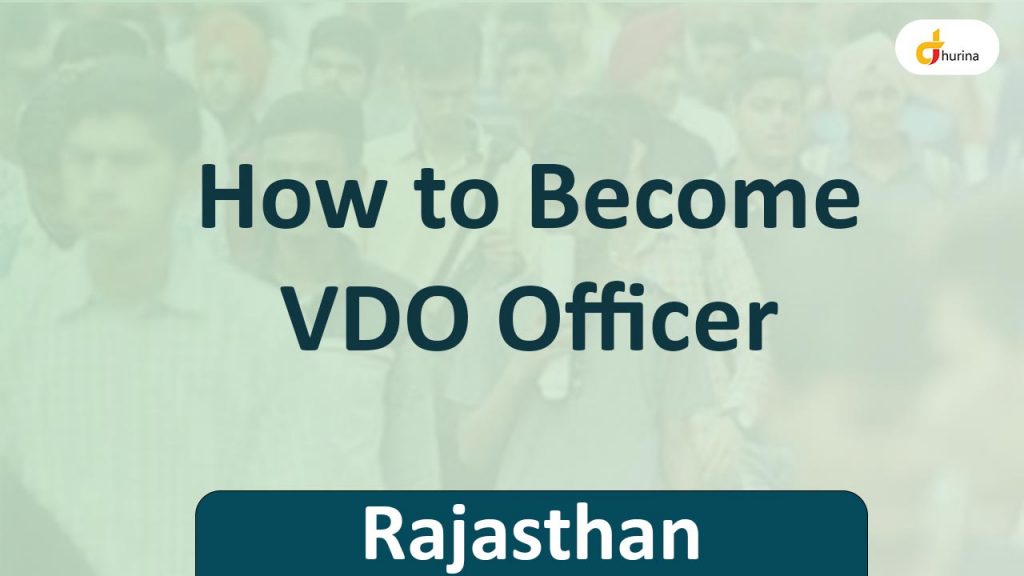 A VDO Official works mainly to enhance Village's economic development and social justice. He brings about the necessary schemes and norms that benefit the people and solve their respective problems. This job role also comes with many perks as it is a Government Job, and the chosen candidate's primary purpose is to serve the people and work for the welfare of the villagers. This article will cover all the required information regarding the VDO Officer.
Role of Village Development Officer
Apart from acquiring a strong work ethic and determination, the VDO Officer must keep his job role in mind and follow it precisely. The following points comprise the prominent role of a Village Development Officer.
He/she should be responsible for the implementation of Government schemes that are to be given to villagers.
He/she should organize meetings regularly for welfare and development of the specific Village.
They must act as a bridge between the Government and Villagers, He must also have a better understanding of the people's needs.
He/she should look after Drinking water, Sanitation, Medical Health, Education, etc.
Why Should You Become a VDO Officer?
If you are passionate about serving your people and strongly determined to work in the service sector, then this job is for you. You can expect stability and a decent salary from this job role. You can stay in your Village and work for the welfare of your people. This job profile also offers quick promotions based on your work and educational qualifications. Do not fall for any bribery because this job role can only be achieved on the basis of merit.
You should take up this course to work for the betterment of the rural areas of the country. This job profile will play a huge part in your growth. Hence, you shouldn't abandon your ethics. Ultimately, you will be serving the people of the country and solving their problems.
How To Become a VDO Officer?
Village Development officer is recruited by UPSSSC where the posts are released through notification with certain vacant posts.
VDO Eligibility
The interested candidates must successfully clear the eligibility criteria to apply for the job role. The candidate should have passed the 12th grade from a recognized board of the State and possess the certificate in Diploma in a Computer Course.
Age Limit
The minimum age limit to apply for this post is 18 years and the maximum age limit is 40 years. Age relaxation of 3 years and 5 years is given to OBC and SC/ST candidates respectively.
VDO Selection Process
The Selection of a candidate is purely based on the merit of the candidate. It consists of two stages namely: written examination and Interview. The written examination is an objective type paper further containing three categories: General Hindi, General Knowledge, and General Intelligence. These three categories further consist of 50 questions and 100 marks each. There is a negative marking of 0.5.
Syllabus
The syllabus for the VDO examination is as follows :
General Hindi: Antonyms, Spellings, Word formation phrases, Sentence research gender, proverbs and idioms, Synonyms, tatsam and tadbhav, etc.
General Intelligence: Syllogism, Number series, Blood Relations, Venn Diagrams, Data Interpretation, Seating Arrangements, Coding and Decoding, Statement Assumptions, Statement Conclusion, Statement Agreements, Arithmetical Reasoning, Analogies, etc.
General Knowledge: History, Geography, Polity, Economics, Sports, Indian Culture, General Science, Important events, National and international news, Music and literature, Countries and their Capitals, Current Affairs, etc.
Don't waste your time, Preparing all the Years
Time Management is very crucial while you prep for this examination. It is the smart work that matters so you should divide your study time into equal sections and cover the syllabus accordingly. You should know your weaknesses and make a strategy to improve them. Time plays a huge role when it comes to preparations and practice. Utilize your time wisely.
And also, you can't prepare for the exam every year.
Hard work always brings about the required result. Always remember that quality matters more than quantity. Sharpen your weak spots and strengthen your areas of expertise. Stay consistent and determined and you will achieve your aim. Focus on the smart work and make sufficient notes while preparing for the examination. For more information and news, stay connected to our website.