Imperial Civil Service, also known as IAS, is the abbreviation for the Indian Administrative Service. IAS, Indian Police Service, and Indian Forest Service are the three services that comprise the All India Services of the Indian government. To become IAS officers, candidates must achieve a high rank on the IAS exam. Every year, UPSC holds the IAS Exam to find candidates for more than 20 government positions, including IAS. In this article, aspirants will learn about how to prepare IAS Exam 2022.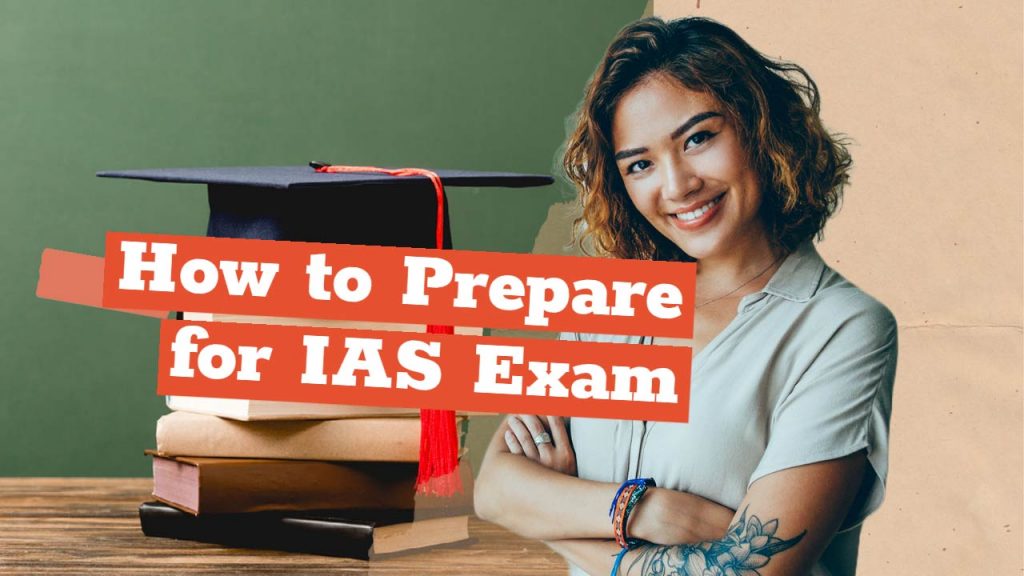 Even though the UPSC CSE exam is challenging, with the right approach and preparation, anyone who wants to become an IAS can easily pass it. Due to a lack of proper planning and guidance, students who spend many years preparing for the UPSC CSE end up falling short of their objectives.
IAS Exam 2022 Highlights
IAS, IPS, and IFS are just a few more than 20 services for which the UPSC conducts the Civil Services Examination. The Civil Services Examination (CSE) notification was made public on February 2, 2022. Online applications must be submitted by February 22, 2022, for consideration. The preliminary exam will be held on June 6, 2022, followed by the main exam on September 16, 2022. It is essential to learn all the important details before prepare IAS Exam 2022:
| PARTICULARS | DETAILS |
| --- | --- |
| Name of Organization | UPSC |
| Official Website | https://upsc.gov.in/ |
| UPSC 2022 Notification Release Date | February 2, 2022 |
| Online Application Form Last Date | February 22, 2022 |
| Prelims Exam Admit Card | June 2022 |
| UPSC IAS 2022 Prelims Date | June 5, 2022 |
| Prelims Exam Result | June 22, 2022 |
| Admit Card for Mains Exam | August 30, 2022 |
| UPSC IAS Mains Exam Date | September 16-25, 2022 |
| UPSC IAS Final Result Announced | January 2023 |
| Exam mode | Offline – pen and paper mode |
IAS Exam Pattern 2022
Everyone knows that understanding the exam structure and syllabus is essential to scoring well on the examination. Before deciding on an exam preparation strategy, students must ensure that they have a thorough understanding of the syllabus.
IAS Prelims Exam Pattern 2022
The preliminary examination is the first phase of the UPSC exam selection process. The screening round is another name for this. An objective Civil Services preliminary exam consists of two papers with a total of 400 marks. Applicants must pass Paper II with a minimum score of 33% to advance to the next exam stage. Each incorrect answer will be a 1/3 deduction from the marks.
| SUBJECT | EXAM TYPE | NO. OF QUESTIONS | MARKS | EXAM DURATION |
| --- | --- | --- | --- | --- |
| Paper I – General Studies | Objective | 100 | 200 | 2 Hours |
| Paper II – Aptitude Test (CSAT) | Objective | 80 | 200 | 2 Hours |
A number of general studies topics are covered in Paper I of the Civil Services Aptitude Test (CSAT), including History, Geography, Politics, Science, The Environment, and other topics. Paper II is on comprehension, interpersonal skills, decision-making, and fundamental numeracy.
IAS Mains Exam Pattern 2022
Candidates who achieve the required cutoff scores in the UPSC prelims exam in 2022 will complete the UPSC Mains and sit for the main exam. Your performance on the descriptive-style UPSC Mains Exam and your interview performance determine your selection and merit rank.
| PAPER | SUBJECT | DURATION | TOTAL MARKS |
| --- | --- | --- | --- |
| Paper A | Compulsory Indian language | 3 hours | 300 |
| Paper B | English | 3 hours | 300 |
| Paper I | Essay | 3 hours | 250 |
| Paper-II | General Studies I | 3 hours | 250 |
| Paper III | General Studies II | 3 hours | 250 |
| Paper IV | General Studies III | 3 hours | 250 |
| Paper V | General Studies IV | 3 hours | 250 |
| Paper VI | Optional I | 3 hours | 250 |
| Paper VII | Optional II | 3 hours | 250 |
There are a total of nine papers, and there are two qualifying papers. The only subjects for which merit is considered are essays, general studies, and elective papers. Only candidates who pass the UPSC's minimum-score written exam are eligible for the interview/personality test.
Importance of Best IAS Exam Books
The candidates must choose the top books for UPSC IAS preparation from the abundance of study materials that are available both online and offline. Depending on their prior experience and subject-matter knowledge, candidates may recommend different books for the IAS depending on their personal preferences. For each stage of the UPSC exam, picking the appropriate online IAS exam books is crucial.
Only objective-style questions are asked in the UPSC Prelims, while descriptive essay-style questions are asked in the IAS Mains. Candidates should choose their UPSC preparation materials wisely and divide their reading list into preparation for the Prelims and the Mains.
Best Books For IAS Prelims
Preliminary exams consist of two objective-type papers with negative markings (GS 1 and CSAT). The following are the best IAS Prelims books:
Subject
UPSC Books
History
India's Struggle for Independence – Bipan Chandra
Indian Art and Culture by Nitin Singhania
NCERT XI (Ancient & Medieval)
NCERT XII (Modern Indian History)
Geography
Certificate Physical Geography – G C Leong
NCERT VI – X (Old Syllabus)
NCERT XI, XII (New Syllabus)
World Atlas (Orient Black Swan)
Indian Polity
Indian Polity – M Laxmikanth
NCERT IX-XII
Economics
Indian Economy by Nitin Singhania
Economic Development & Policies in India – Jain & Ohri
NCERT XI
International Relations
NCERT XII (Contemporary World Politics)
Current Affairs
CSAT
Tata McGraw Hill CSAT Manual
Verbal & Non-Verbal Reasoning – R S Aggarwal
Best Books For IAS Mains
IAS Exam Mains are only open to candidates who pass the Preliminary stage. In UPSC 2022, there are nine theory papers, of which two are on optional subjects. For the best preparation, candidates should use the important IAS general studies Mains books. These books will help you for prepare IAS Exam:
Subject
UPSC Books
History, Indian Heritage & Culture[GS Paper 1]
Indian Art and Culture by Nitin Singhania
India's Struggle for Independence by Bipan Chandra
India after Independence by Bipan Chandra
History of Medieval India by Satish Chandra
Ancient India by R.S Sharma
Geography[GS Paper 1]
Geography of India by Majid Husain
World Geography by Majid Husain
World Atlas (Orient Black Swan)
Certificate Physical and Human Geography – G C Leong
Fundamentals of Physical Geography NCERT Class 11
Polity & International Relations[GS Paper 2]
Indian Polity by M. Laxmikanth
Introduction to the Constitution of India by DD Basu
International Relations: Pushpesh Pant
Economy[GS Paper 3]
Indian Economy – Nitin Singhania
Environment and Disaster Management – Tata McGraw HillChallenges to Internal Security of India – Ashok Kumar
Ethics[GS Paper 4]
Ethics, Integrity and Aptitude for Civil Services Main Examination by Subba Rao and P.N. Roy Chaudary
A candidate must also select an optional subject for the UPSC mains exam. The right books must also be read for the optional subjects because the optional papers are worth a total of 500 marks.
How to clear UPSC Interview – Toppers Tips
Interviews are the most important part of the UPSC IAS exam, and getting tips from the topper is the best part. Let's check out the best tips from our IAS toppers to prepare IAS Exam:
Tina Dabi (AIR 1: CSE 2015)
The panel evaluates every aspect of you, including your demeanour, manner of dress, command of the material, compassion, and issue sensitivity. Answer questions carefully and only after careful consideration.
Athar Aamir-ul-Shafi Khan (AIR 2; CSE 2015)
Put knowledge, self-assurance, social issues, hobbies, and interests front and centre. What matters is how you respond to a situation when you cannot provide an answer.
Artika Shukla (AIR 4; CSE 2015)
Before the interview, scan newspapers and the internet for current events related to your subject and speciality.
Narendra Shah (AIR 69; CSE 2015)
The interviewing committee wants to see if you possess the qualities outlined in the UPSC personality test syllabus. Confidence is crucial, therefore. Hard work is the source of confidence. Discipline and consistency go hand in hand with hard work.
Alankrita Pandey (AIR 85; CSE 2015)
Your level of composure will essentially be tested during the interview. Participate in group studies to hone your speaking abilities and body language as you get ready for the interview. Drink water before the interview and remind yourself to stay calm by checking yourself in the mirror.
Preparation Tips for UPSC Exam
Every student wants their best rank in the IAS exam, and for this, the syllabus and exam pattern is the only key. Preparing IAS Exam demands a lot of planning and strategies to get the best rank. Therefore, we are bringing the best preparation tips for students to get the best marks.
Create a solid knowledge base: Factual and analytical questions can be divided into two categories for the preliminary exams. Students can answer the questions quickly if they have a solid knowledge base.
Take the Test Series: It is best to practice at least 10,000 to 20,000 questions for the Prelims before the test to improve your problem-solving abilities.
Don't dismiss CSAT: The CSAT is frequently overlooked by students, but it becomes more difficult every year.
Cover current events thoroughly: Prelims questions are frequently divided into static and dynamic categories. Current affairs can help only the dynamic part. It is best to read a current affairs magazine to prepare for the current affairs section.
Prepare your presentation: While a poor presentation may even result in penalty marks, a strong one can help you easily earn good marks in the Mains. Therefore, work on refining your handwriting, organizational skills, and diagram presentation.
Enhance your writing speed: Approximately 4000 words must be written in 3 hours for the GS papers in Mains. It takes serious effort to write that many words in a concise amount of time, with all the pertinent points, included. So, try to practice as many of my inquiries as you can.
Consider an issue from various perspectives: One of the most effective ways to improve your UPSC CSE Mains score is to examine a topic from multiple perspectives, such as social, economic, political, and environmental.
Improve your conversational and communication abilities: You only have a brief window of opportunity to make the best impression possible during the interview. For best results, present your ideas with effective communication.
Prepare strong points for each topic: You will be asked questions about a range of subjects during the interview, and the interviewing panel will evaluate your deductive and logical thinking abilities. Therefore, it is best to come prepared with key analytical points.
These tips will help students prepare for IAS Exam and make your preparation journey easy. These tips will also guide you to get the best rank in IAS Exam.