Haryana Staff Selection Commission (HSSC) conducts various Exams to recruit candidates for several posts all over the state. The cut-off of this examination is generally high due to the higher number of applicants preparing with full force for these jobs. In such a situation, candidates must develop a proper preparation strategy to crack the exams.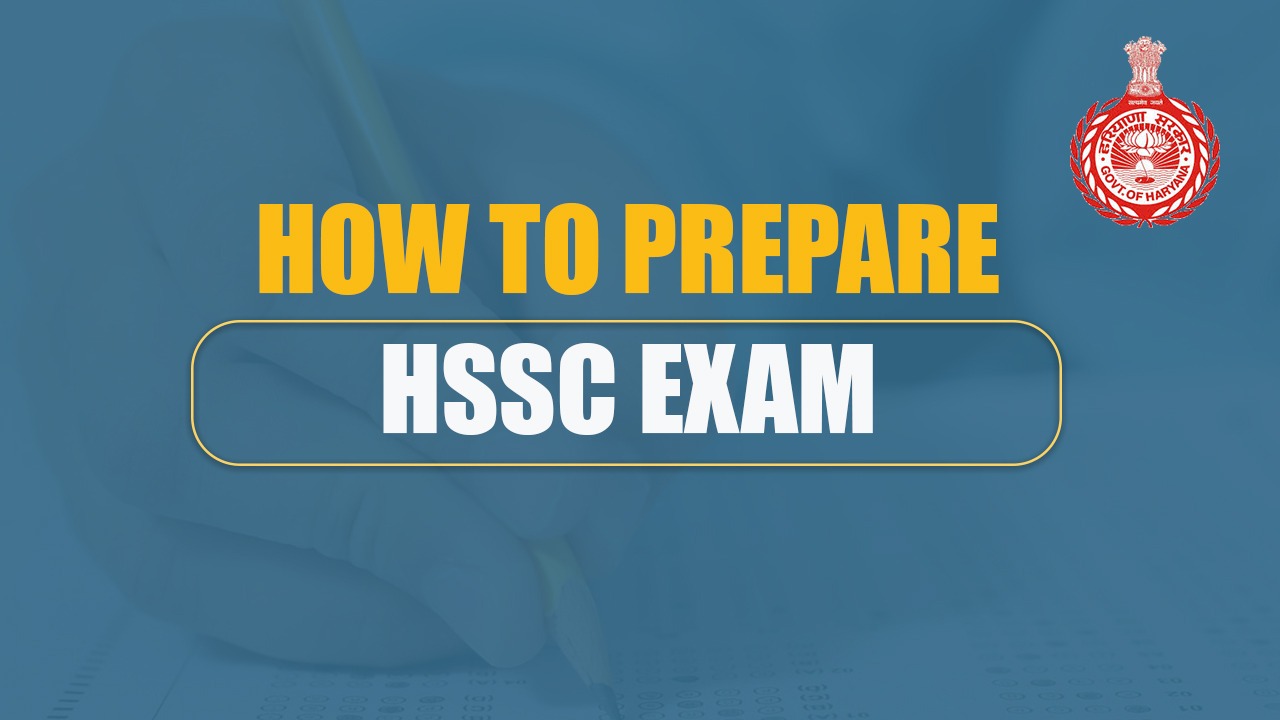 Candidates must focus on smart work and stay consistent and determined while prepping for the HSSC Exams. We recommend that you purchase a relevant test series or required courses/study material for the same, or if you haven't already, you can also purchase the courses offered on our website dhurina.net as well. The key is to focus on your weaker areas and divide the time accordingly to cover each section thoroughly.
HSSC Exam Pattern and Syllabus
HSSC Exam Pattern comprises three stages: written, interview, and Document Verification/Medical Test. Those candidates who fulfill the required eligibility criteria will be able to appear for the written test. Further, the ones who successfully pass the first stage will then be called in for the Interview round. Lastly, The board verifies the candidate's documentation and medical details before recruiting a particular candidate.
Syllabus for Haryana HSSC Exams
The applicants should cover the topics thoroughly and precisely for the HSSC Exam, especially General knowledge and Current Affairs, as it is one of the most scoring subjects. However, it may become the reason why you won't be able to qualify for the exam. Plan your study strategy accordingly.
Haryana General Knowledge – 25 Questions
Current Affairs/Sports/ Important Dates/Person- 10 Questions
Reasoning Ability & Maths – 10-20 Questions
National GK/ General Science/ Computer (25 Questions)
Hindi/ English Language – 10 Questions
The written test will be objective type in nature. Apart from GK, a candidate must cover all the topics which concern the home state. Managing time for different sections may help you with your preparation.
| | |
| --- | --- |
| Section | Topics |
| English | This section includes Synonyms, One word, Idioms, Miss-spelt, One Word Substitution, Antonyms, Phrases, Errors, etc. |
| Mathematics | Maths Ratio, Interest, Percentage, Profit and Loss, Age, Work & time, Mixture and Allegation, Distance and Speed, Relationship (All are up to secondary level) |
| Reasoning | Series, Arrangement, Paper Folding, Coding, Figure Cut, Logical Number, and others. |
| General Studies | Current Affairs, History, Civics, Politics, Geography mainly centers around Haryana GK. |
HSSC Preparation Tips
Here we have made a list of important tips that a candidate should keep in mind while preparing for the HSSC Exam.
Managing your time according to the sections. Give more time to your weaker areas in order to strengthen them.
Making notes of everything you study from the textbook. This way, you will have the material to revise and notes will help you gain a better understanding of a particular topic.
Staying consistent and determined towards your work. Competitive exams often require consistency in the preparation. Give at least 2-3 hours a day to your preparation time.
Make a Time Table. Which section to study next, make a proper and thorough strategy.
Maintaining a calm and composed attitude. Over-stressing wears you out mentally. You should have proper break time in your time table.
Focusing on smart work. Always remember that working hard on the right areas will give you the right results. Quality over quantity.
Practice and revise regularly. As you move ahead with your syllabus, keep revising and practicing so that you have a proper hold on whatever topics you've been covering.
Analyze Previous Years' Question Papers
You should go through previous years' question papers while prepping for the examination. This will help you with the exam pattern and the difficulty level. You would also know the topic-wise weightage, so you can prepare accordingly. It will give you a rough idea of how the actual exam paper is going to be, so it gives you a lot of practice. You can also calculate your score so you know where you stand in the competition and how much effort you require in order to qualify for the exam.
Mock Tests to Analyze the Preparation
The mock test series will help you improve your mistakes. It will show you where you lack and which parts need more attention and focus. You will be able to see various new questions and their pattern. The test series mainly help you with a better understanding of the question paper and how to analyze your preparation appropriately. Mock Tests will enhance your speed, and it is a very efficient way to tutor yourself at home.
The books and study material you choose also play a crucial role in your preparation plan. So we recommend that you research carefully before purchasing a course or study material. In that case, you can also buy the required courses from our website https://dhurina.net/. All the best for your exam.