Bihar Public Service Commission (BPSC) organizes examinations for the civil services posts across the state of Bihar, and BPSC 2022 is one such Examination. Numerous posts include Sub Divisional Officer, Rural Development Officer, and District Sanapark Officer.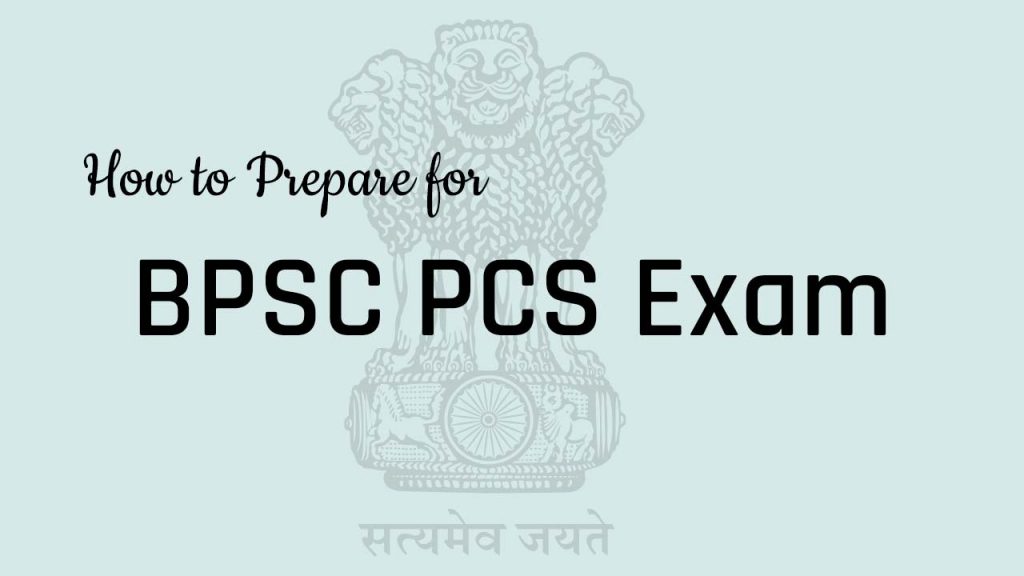 The interested applicants willing to appear for the BPSC Examinations should start preparing since the Exam date is approaching. This article provides all the required information regarding the exam pattern, syllabus, etc. The candidates are advised to follow the official website https://www.bpsc.bih.nic.in/ as well.
BPSC 2022 Exam Pattern
The BPSC Civil Services Examination is based on the IAS Examination; therefore, it is conducted in three stages: Prelims, Mains and Interview. Prelims is an Objective Type Test consisting of 150 marks, whereas Mains is conducted in four Descriptive Type Tests with a total of 900 marks. The candidates must successfully qualify Prelims to appear for Mains. The interview round consists of 120 marks. The candidates must successfully qualify Mains and Prelims to appear for the Interview round.
Stage
Details
Prelims
Number of papers – 1
Total marks – 150
Total duration – 2 hours
Exam type – Objective
Exam mode – Offline
Mains
Number of papers – 4 ( 3 merit-based papers, 1 qualifying paper)
Total marks – 900
Total duration – 3 hours ( for each paper)
Exam type – Subjective
Exam mode – Offline
Interview
Total marks – 120
Duration – Not Defined
Type – Physical Presence
BPSC 2022 Syllabus
Prelims : General Science, Current Affairs (International and National), Indian History, History of Bihar, Indian Geography, Geography of Bihar, General Geography, Indian Polity, Indian Economy, Bihar Economy, Indian Freedom Movements, General Mental Ability, Reasoning.
Mains : Paper-I : Indian Modern History, Indian Culture, Bihar's Role in Indian Freedom Struggle, Santhal Uprising in Bihar, Birsa Movement, Champaran Satyagrah, Quit India Movement, Mauryan and Pal Art, Patna Kalam Painting, Roles of Gandhi, Tagore and Nehru, Statistics analysis, Current Affairs. Paper-II : Indian Polity, Indian Economy, Indian Geography, Role and Impact of Science and Technology.
Tips For The preparation of BPSC Examinations
Always remember to focus on innovative work rather than hard work. To clear such examinations, a candidate must have a well-structured preparation strategy. You can crack the exam by Dividing the time and covering the syllabus, working on the problematic areas, and analyzing the more accessible topics accordingly. Here we have covered all the essential tips that a candidate should keep in mind while preparing for the Civil Services Exam 2022.
Manage your time properly. Divide your time according to the subjects, each subject requires an adequate amount of devoted time. Give more time to difficult subjects, work on your weaker areas. A proper Time Table is very necessary.
Make quality notes. Choose an appropriate study material and make notes of everything you study, so that it becomes easier for you to revise. Making notes also increases your analysing power and speed.
Do not forget about the Current Affairs. Read newspapers, download news related applications on your gadgets. It is the most scoring aspect of the examination. You should have proper knowledge of what's going around in the world.
Go through the world maps. You should memorise all the necessary basics about India's maps, states and its Union Territories.
Give regular tests to understand where you stand, so that you know your weaker areas and you can put in effort for the same accordingly. This will help in increasing your writing and analysing speed.
Make your base strong. It is advised that you go through the NCERT books thoroughly to improve your basics.
Always remember, your brain gets tired as well. Make sure that your time table has enough required breaks to give your brain some rest. Power Naps are the best therapy.
BPSC 2022 Study Material
Here we've mentioned some important books you should go through for certain subjects:
History – India's Ancient Past: R.S. Sharma, A History of Medieval India: Satish Chandra, History of Modern India: Bipan Chandra, Indian Art, and Culture: Nitin Singhania
Geography – World and Physical Geography: D.R.Khullar, Physical and Human Geography: G. C. Leong, Geography of India: Majid Hussian
Indian Polity – Indian Polity: M. Laximkanth, The Constitution of India (Pocket Edition): P.M. Bakshi, Introduction to the Constitution of India: D. D. Basu (for conceptual Clarity).
Economics – Indian Economy: Ramesh Singh, Indian Economy: Performance and Policies – Uma Kapila, Indian Economy: Mishra and Puri
Cracking a govt. Based Examination, especially for Civil Services, can be pretty challenging. Make sure that you give your best and stay determined. Follow the tips mentioned above to get better results. For more information and updates, visit connected to our website.