The Bihar Public Service Commission (BPSC) conducts an examination to recruit candidates for government jobs in the state. The exam is open to candidates seeking a good government job in Bihar, including Block Development Officers, Deputy Superintendents of Police, and others. The formal 68th BPSC CCE 2022 Exam notification will be released in August 2022, with the examination tentatively scheduled for December 2022.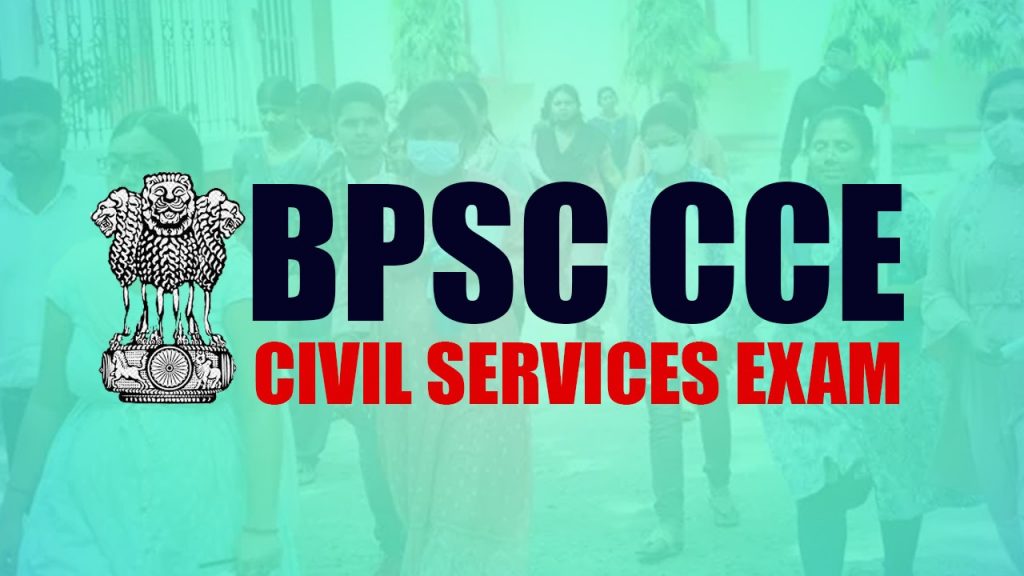 Furthermore, the exam will be done in three stages: preliminary, main, and interview. The Bihar Public Service Commission (BPSC) holds the Bihar Public Service Commission examination every year to select applicants for positions in the state's General Administrative Department.
68th BPSC CCE Notification 2022: Important Highlights
Candidates can check all the important dates related to BPSC 2022 exam mentioned below in the table:
| Particulars | Details |
| --- | --- |
| Name of Examination | Bihar Public Service Commission Examination |
| Name of Body conducting the examination | Bihar Public Service Commission |
| Examination Level | State Level |
| Exam Mode | Offline Mode |
| Mode of application | Online |
| Language of Paper | English and Hindi |
| Official Website | https://www.bpsc.bih.nic.in/ |
| Exam Date for BPSC Prelim | December 2022 |
| Exam Date for BPSC Mains | May 2023 (tentative) |
| Examination Time Duration | 2 hours |
| Mode of examination | Offline |
What is the Application Process for 68th BPSC CCE Exam 2022?
Candidates can easily follow these simple steps to complete your registration process:
Visit the official BPSC website.
Select New Registration and complete the registration process.
You will receive your registration number and password by email or text message.
Log in and complete the application form and upload the necessary documents.
Proceed with the application fee payment process after uploading all important papers
Make the final payment using the provided options.
Lastly, take out the print of the application form.
BPSC Exam Pattern
The Combined Competitive Exam for BPSC is organized into three stages, as per the BPSC Exam Pattern 2022:
Preliminary Exam
The BPSC Preliminary Exam will be an objective test. The candidates must answer 150 questions to pass their preliminary test, and each question carries one mark.
| Paper | Details |
| --- | --- |
| Duration of time | 2 hours |
| Total number of questions | 150 |
| Total marks | 150 |
| Question types | Objective |
| Mode of Exam | Offline (Pen and Paper-based) |
Mains Exam Pattern
General Studies Paper 1, General Hindi, General Studies Paper 2, and Optional Paper are the four papers of the BPSC Mains Exam. The BPSC mains exam will have subjective questions.
| Paper | Total Marks | Duration |
| --- | --- | --- |
| General Hindi | 100 | 3 hours |
| General Studies Paper 1 | 300 | 3 hours |
| General Studies Paper 2 | 300 | 3 hours |
| Optional Paper | 300 | 3 hours |
| Total | 900 | |
BPSC Exam Syllabus 2022
Every candidate always wants to score the best marks, this can be achieved with a deep understanding of the syllabus. The syllabus is the only key to getting the best grade in exams.
General Hindi
निबंध
व्याकरण
वाक्य विन्यास
संक्षेपण
Prelims
General Science
Current Affairs (International and National)
Indian History
History of Bihar
Indian Geography
Geography of Bihar
General Geography
Indian Polity
Indian Economy
Bihar Economy
Indian Freedom Movements
General Mental Ability
Reasoning.
Mains (GS Paper 1)
Indian Modern History
Indian Culture
Bihar's Role in the Indian Freedom Struggle
Santhal Uprising in Bihar
Birsa Movement
Champaran Satyagrah
Quit India Movement
Mauryan and Pal Art
Patna Kalam Painting
Roles of Gandhi
Tagore and Nehru
Statistics analysis
Current Affair
Mains (GS Paper 2)
Indian Polity
Indian Economy
Indian Geography
Role and Impact of Science and Technology
Mains General Studies Paper 1
In the paper, I, the Modern History of India and Indian Culture, will cover the country's complete history. It will cover the middle of the nineteenth century and the introduction and spread of western education in Bihar's modern history. Moreover, there will also be discussions about Bihar's role in India's freedom struggle.
Furthermore, the questions will link to the Santhal Uprising, 1857 in Bihar, the Bihar movement, Champaran Satyagrah, and the Quit India Movement in 1942. The examinees will be expected to know the main characteristics of Mauryan and Pal art and Patna Qulam painting.
Most importantly, paper 1 also includes a question on Gandhi, Tagore, and Nehru. The section on statistical analysis, graphs, and diagrams will include activities to assess the student's ability to draw common sense observations from information provided in a statistical, graphical, or diagrammatical format and identify deficiencies, limitations, or inconsistencies.
Mains General Studies Paper 2
Paper II's section on Indian Polity will also include a questionnaire about India's political structure, including Bihar. The questionnaire will be posed about the Indian Economy and Geography of India, as well as the physical, economic, and social geography of India and Bihar.
The third section will ask questions about science and technology to assess the candidate's knowledge of science and technology and their significance and impact in India and Bihar. The main focus will be on practical aspects.
You can easily check out the syllabus for the optional paper in the link given below:
Preparation and Tips for 68th BPSC CCE 2022
Some general guidelines and suggestions to support students in moving forward systematically;
Divide your day into study sections.
Invest time in each subject for which you are studying.
A good study routine is extremely important. You must follow your schedule.
Select standard books for your preparation, and do not switch books in the middle of the process.
Set out at least 2 to 3 hours from your study time to go over whatever you prepare regularly.
Many students take training or engage in preparation courses to help them prepare for their exams. If you're seeking the greatest platform for course preparation, DHURINA is the place to go. Dhurina makes preparing for the BPSC CCE Exam simple. Furthermore, Guru Rahman's Sir & Team, their teaching experts, are always willing to guide you and help you achieve the greatest results.
FAQs
What is the highest post at BPSC?
BPSC's highest post is that of a DSP in the Police Department.
Is English essential for the BPSC?
Candidates must score the minimum cut-off in the prelims, and the questions related to the English language will only be asked in English.
Is the BPSC Prelims exam liable to negative marking?
The BPSC Prelims exam does not have any negative marking.