The Haryana Staff Selection Commission conducts various exams for recruiting candidates and posts in government departments. Every year, millions of aspirants apply for a handful of such posts. Thus, making the competition more challenging and more demanding. This article will explain you the important books to Qualify the HSSC Exam.
Recommended Books for HSSC Exams
So, it is essential to prepare deeply for these exams if you wish to crack them. Merely preparing is not crucial, but preparing in the right direction is what is critical to stand out in this highly competitive world.
This article will tell you about some books that can help you complete your preparations and achieve your goals.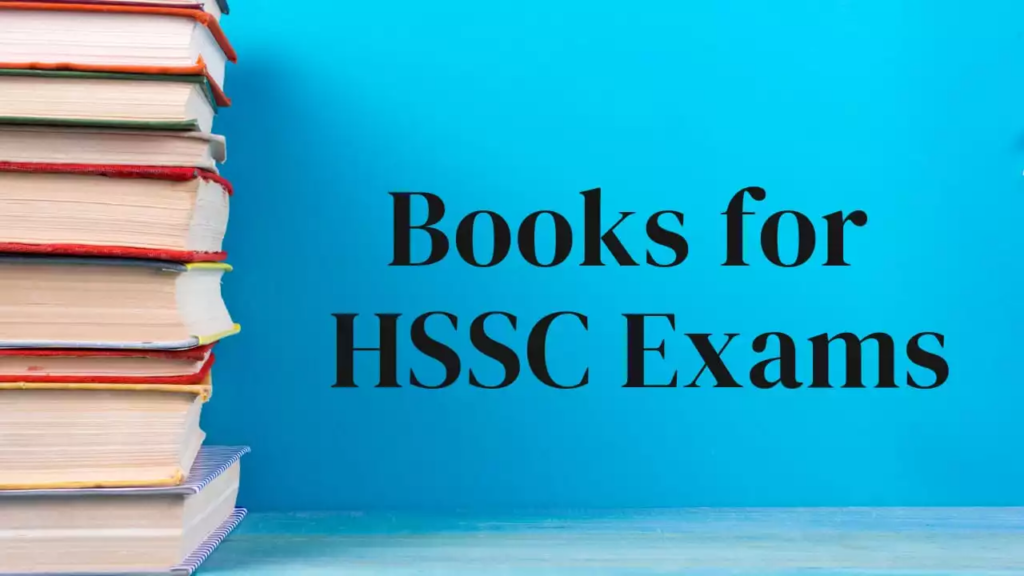 1. Complete India GK by Pardeep Sir
India GK is an essential subject for many competitive exams. It also covers a significant portion of various Haryana exams conducted by the Haryana State Board.
India GK covers all static insight facts about Indian states. It contains central government schemes, Indian history, art and culture, revolutions, and much more. Having deep knowledge about all these topics is very important to crack any competitive exam.
This is a good match if you're searching for some books for HSSC exams.
2. Complete Haryana GK Book by Pardeep Sir for the HSSC exams
Haryana General Knowledge (GK) is considered an essential subject for all Haryana state competitive exams. This book is the right choice if you're looking to read about the state's biography, i.e., its geography, history, culture, or anything.
The best part of this book is its simple language, which makes it easy to understand. Mr Pardeep Bishnoi, the Haryana state expert, himself is the author of this book.
RBD Publications have published this book, and it is easily available in your nearest book stores and on online E-commerce sites.
3. Haryana Current Affairs book for HSSC Exams.
Another book that you can choose up for any of your HSSC exams is the Haryana Current Affairs book. Current affairs, whether of state or the country, are very important to crack the written exam as well as the interview round.
The authors of the Haryana Current Affairs Book are Mr. Pardeep Bishnoi, Mr. Vinod, and Mr. Gurpreet. The book contains enough concepts and topics for various HSSC exams in 2022.
4. India Current Affairs
As you know, current affairs compose an essential portion of various competitive exams. Whether the exam is of central level or state-level, Indian current affairs are majorly important. And it is very difficult to find reliable sources to prepare for current affairs subject.
So, India Current Affairs is a complete guide for your exam preparation. The book possesses a high customer rating. It is itself proof of how helpful the book is to its readers.
5. Twitter Of Haryana
The book Twitter of Haryana is available in both languages. There is a separate edition for Medium Hindi students, which is available at a very minimal price.
One of the top-selling books in the state, it covers an in-depth syllabus for various Haryana exams.
Apart from these, here is a list of some more books for HSSC exams.
Haryana SSC Exam Guide R. Gupta
Haryana SSC: Patwari Recruitment Exam Guide (Hindi) R.Gupta
HSSC Haryana Constable General Duties (GD) – (Male and Female) Exam Practice Work Books (Hindi) Think Tank of Kiran Prakashan, Pratiyogita Kiran & KICX
Haryana GK by Gurpreet S.
General Awareness:
5. Haryana State GK: Vidyapeeth Times
6. General Awareness: General Knowledge: Lucent
7. Haryana General Knowledge 2017: Vikas Doon
8.Haryana Samanya Gyan – EK Parichay: R. Gupta Krit
9. Verbal and Nonverbal Reasoning: R.S. Aggarwal
10 Haryana S.S.C. Gram Sachiv Bharti Pariksha (Hindi)Lal and JainUpkar Prakasha
11. Objective English for Competitive Examinations(5th Edition)Hari Mohan Prasad, Uma Rani SinhaMcgraw Hill Education
12. Objective General EnglishS.P. BakshiArihant Publication
13. High School English Grammar & CompositionWren and MartinS.Chand Publications
The above-mentioned books for HSSC exams have proved to be very helpful for students.
To get details of these books or buy these books, click here.
To go through the details of the exam schedule and admit card, click here.