Candidates interested in applying for the REET Exam 2022 should begin their preparation as soon as possible, as the REET Exam date 2022 has been set for July 23rd and 24th, 2022. On April 18, 2022, the REET Application Process 2022 will begin. This article will provide REET's previous year's question papers. These Previous years' REET papers will give you an idea of the types of questions asked in the exam. It will also help determine the exam's difficulty level to plan your preparation properly. Almost every candidate aims to get a good exam score and is concerned with preparing for the Rajasthan REET exams in 2022.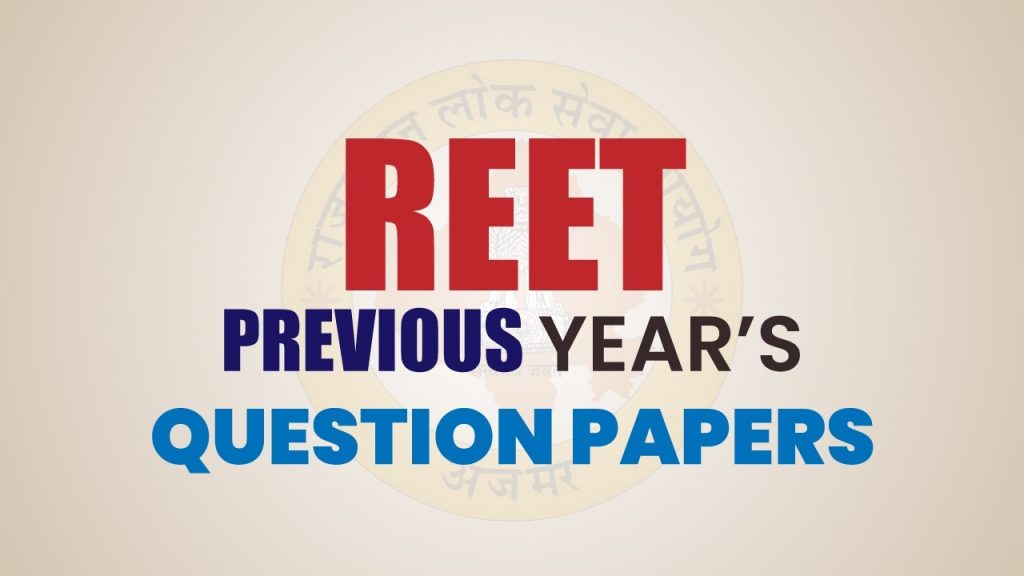 Knowing the REET Exam Pattern and the Level of Difficulty of the Questions is the first step in your REET journey. After that, it is past time for REET Exam candidates to begin their studies. A detailed search of REET's previous year's question papers can reveal areas where you may improve and which topics or sections require additional study.
REET Exam Question Papers
The following are links to the REET question papers from previous years. These links will allow candidates to download the PDF files.
Advantages of Solving REET Previous Year Exam Papers-
Exam question papers from previous years are the best approach to becoming familiar with an exam. They not only assist you in understanding the test structure but also the types of questions for which you must prepare.
Here are five advantages of answering questions from past years' exams:
It is said that practice makes perfect: Most previous year's question papers are widely accessible online. Before taking the exam, begin preparing by downloading and solving practice papers.
However, keep in mind that only the general pattern of questioning, not the entire query, can be repeated. And, with enough practice, you should be able to solve these types of problems on the real exam quickly.
Time management that works: The papers from previous years can help you improve your academic knowledge. However, the advantages of going through them do not end there. Exams for competitive exams have limited time. They don't simply test your ability but also your ability to manage your time. Timing yourself while attempting samples or previous year's papers can help you build these skills. Furthermore, previous year's question papers might help you select which questions to answer first and which to save for later.
Self-evaluation criterion: Previous year's question papers can be a useful self-assessment tool to track your exam preparation progress. You can solve these papers and compare your current performance to past attempts to see where you excel and where you lack. Maintaining a progress diary is the greatest approach to tracking your progress for competitive examinations. This diary can keep track of the grades you received on each previous year's question paper. The goal is to check in on this diary once a week to see how far you've come.
Strategic planning that works: You should develop a study plan using the previous year's question papers to improve your time management abilities, self-confidence, and familiarity with the exam structure. During your preparation, you should be able to use this plan to fill in any knowledge or skill gaps you find.
FAQs
What is the REET exam's difficulty level?
The questions in the REET exam are of a regular difficulty level of Class 12.
What are the REET 2021 qualifying marks?
The candidate must have obtained a minimum of 60% of the total marks in the REET Level 1 and REET Level 2 examinations to be declared qualified in the REET Exam.
Is the REET exam conducted in English?
Before beginning their preparation, candidates should review the REET 2022 exam syllabus. This will assist them in planning their preparedness. Following the new exam pattern, we have provided a thorough REET syllabus in Hindi and English.